"It was a night and day difference. Our pathology teams needed a fraction of their manpower to function."

– Public Health Institution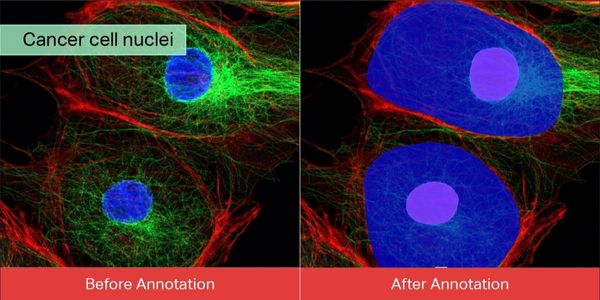 Problem 
This major public health institution's pathologists took 60 days to evaluate biopsies for treatment efficacy and disease progression.
Solution
iMerit's annotators labeled digital images of cancer cells to generate ground truth datasets for an AI model.
Results
AI model identifies cancer 10x faster than their previous method and with 97% accuracy.
BOTTOM LINE IMPACT
Greater
Laboratory Efficiency