Data for Machines with a Human Touch
Enrich | Annotate | Segment | Moderate
iMerit enriches and annotates the data that powers your algorithms in Machine Learning, Computer Vision, Content and Analytics.
Your data work needs to scale with you. Our flexible team of in-house data experts extends your workforce as you iterate from initial R&D to the launch of commercial applications. Work with our Solution Architects and Project Managers for an enterprise-grade data partnership, cutting-edge insights and faster iterations.
100 Customers Worldwide. 60 Million Data Points Delivered.
We are open for US data work with the opening of our 6th global delivery center in New Orleans, Louisiana. Now choose the best combination of locations to partner with our team of 2,000 data experts including HIPAA-ready specialists.
Our Customers Love Us
"iMerit was, and continues to be, an invaluable partner for us. They provided us with accurate data early on, which helped us get up and running with the development of our tax property software."
Brandon Van Volkenburgh, CTO & Co-founder, CrowdReason
"Traveling to Metiabruz was a great experience. Sid, Biswajit, and team showed how incredibly knowledgeable they are and confirmed that we have a great team. I also trust them to proactively make decisions to pull data in when needed. They are part of our team, and the right ones to manage the operational side of our efforts."
Director of Data Products for research institute in autonomous driving
"I greatly appreciate your genuine love for the work we have done together, and will be delighted if we can collaborate further … on the next set of data-related challenges."
Chief Digital Officer for leading cultural institution
"We are greatly pleased by the quality, responsiveness and dedication of your team. This is what we call a partnership and something we look for in long term vendors."
Group Manager for leading technology company
"iMerit's data annotation services are fundamental to our work at KinaTrax, enabling us to build accurate models for hundreds of MLB pitchers and turn these models into actionable insights. We look forward to working with iMerit for seasons to come!"
Kinatrax
"iMerit set the benchmark for providing high-quality, effective support and we hope that you continue to set the example for all CRS ICT support staff to do the same."
Catholic Relief Services
"We have 50 volunteers but needed a lot of help to get through transcriptions. If we didn't have iMerit, we'd either be with a different vendor which we had investigated - but bottom line is we wouldn't do the project without someone like iMerit and we've been very happy with the work we are getting from the team"
New England Historic Genealogical Society
Winner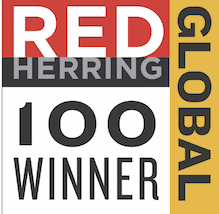 Red Herring Top 100
Deloitte Technology Fast 50
The Secret to Successful Artificial Intelligence
Data is the most important ingredient in the recipe of a successful AI model. Unlike traditional coding models, the outcome of an AI algorithm is completely dependent on the data used to train it as it infers results based on what it has been trained on.
Breaking News
We are proud to announce a major new partnership with Amazon Web Services to provide data labeling services through Amazon SageMaker GroundTruth. Amazon SageMaker Ground Truth is a new Amazon capability that helps customers efficiently and accurately label the datasets required for training Machine Learning systems. Early access customers of this new combined service from iMerit and SageMaker include leading recruitment firm ZipRecruiter.