Los Gatos, Calif. – October 17, 2023 – iMerit, a leading artificial intelligence (AI) data solutions company, today introduced new automation for its video annotation tool. This solution is designed to help developers accelerate their video annotation, solve complex use cases involving video, and create higher quality machine learning data for AI.
iMerit's new automation eliminates the manual process of annotating frame-by-frame. The tool allows annotators to indicate which objects to follow in the first frame and then automatically interpolate polygons and segmentations on all frames across the entire video scene. In addition, the editor combines chronological time stamp functionality with video annotation, allowing users to quickly see and review all annotations and their location within the video without having to scroll through individual frames.
The solution supports the most popular video formats (.mp4, .mov, .webm and .ogg), as well as complex multi-frame files, such as DICOM, for leading edge AI applications within radiology and other healthcare use cases.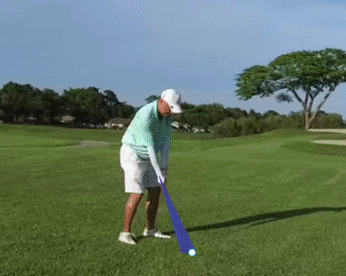 "Video has become increasingly important as a mode of delivering vital information across industries – including media and entertainment, automotive, security, manufacturing, and more. It's critical for AI developers to be able to quickly extract important data for their AI. The iMerit Video Editor gives clients a powerful technology tool with the ability to handle any size file to create rich datasets that can be used in myriad industry applications," said Rajsekhar Aikat, Chief Product and Technology Officer, iMerit. "One unique example is ultrasound, where you are dealing with highly complex files. This tool enables the critical work of identifying, highlighting and timestamping key segments where the information is most important for machine learning and AI applications."
iMerit Video Editor is available on the Ango Hub platform, which enables clients to automate their data pipeline and create the proprietary data, output, and the end-to-end security needed to bring AI into production. For more information on how iMerit Ango Hub helps AI/ML teams around the world manage data to ensure faster time to market and stronger ROI, please visit www.imerit.net.
About iMerit
iMerit is a leading AI data solutions company providing high-quality data across computer vision, natural language processing, and content services that power machine learning and artificial intelligence applications for large enterprises. iMerit provides end-to-end data labeling technologies and solutions to Fortune 500 companies in a wide array of industries including agricultural AI, autonomous vehicles, commerce, geospatial, government, financial services, medical AI, and technology. iMerit is headquartered in the United States, with large CV and NLP teams in India, US, Bhutan and Europe. iMerit investors are Omidyar Network, Dell.org, Khosla Ventures, and British International Investment. For more information, visit imerit.net.