iMerit sponsored the SAE International webinar titled, "Commercial Vehicles: The Real Home for High-Level Autonomy" presented Truck & Off-Highway Engineering Magazine.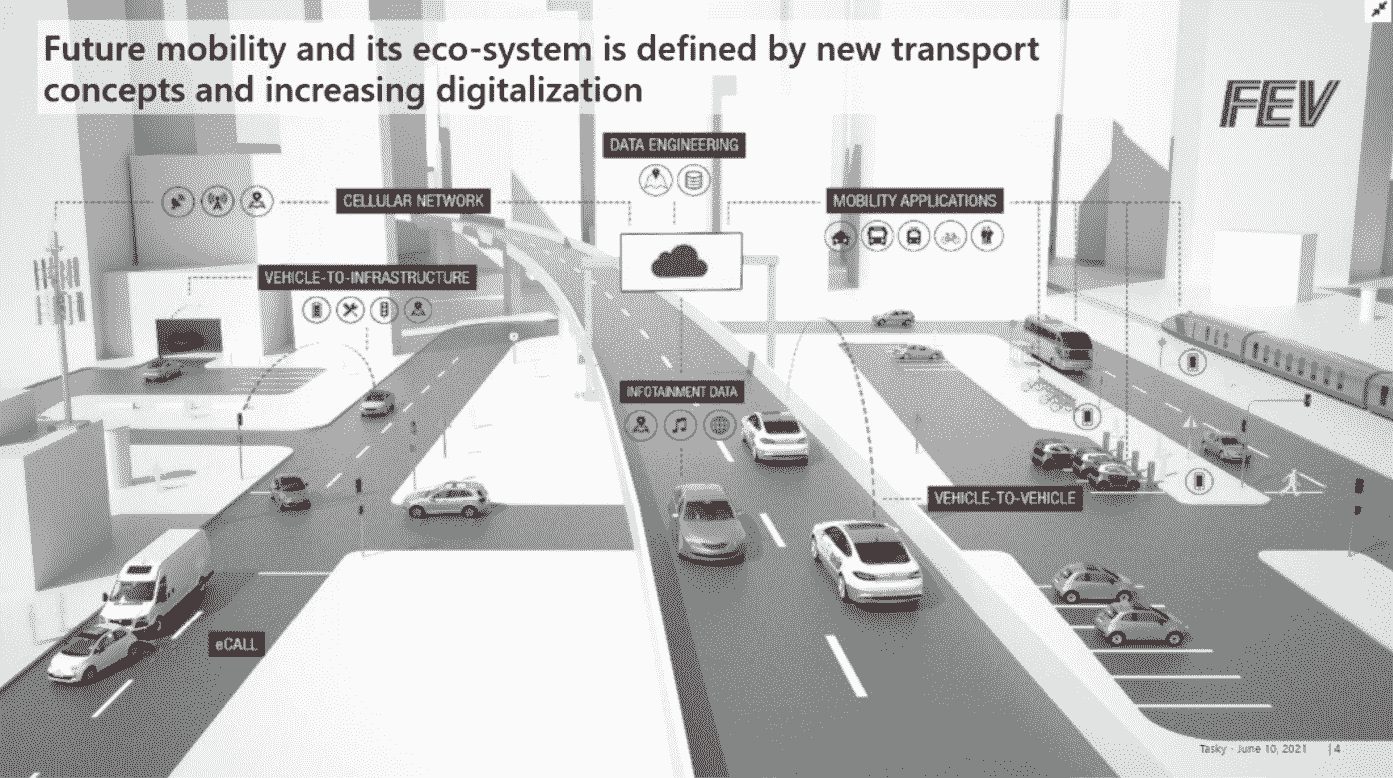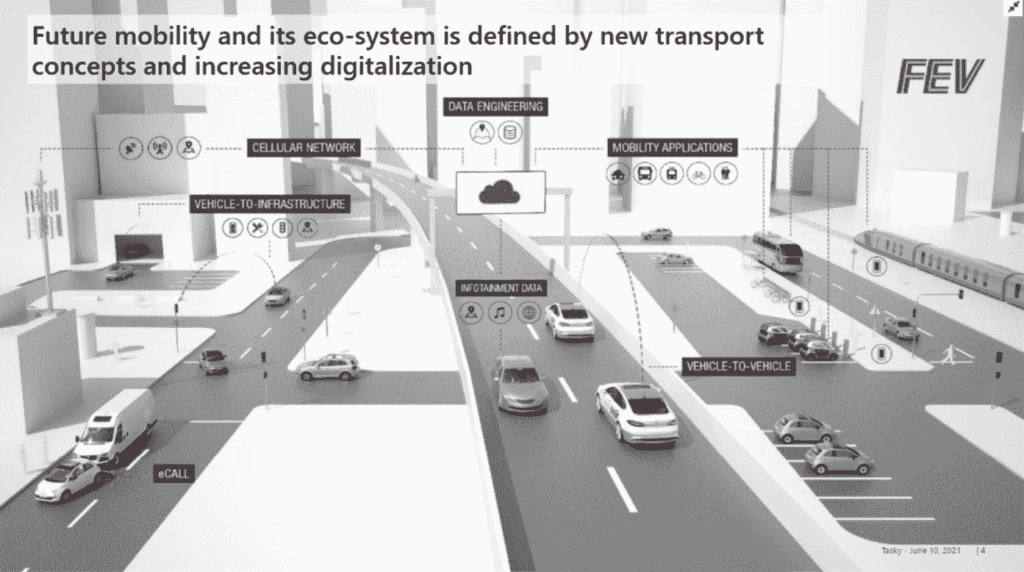 Industry experts from ZF Group, FEV Group, Embark, and DSpace spoke about the importance of smart diagnostic features to assist advanced driver assistance systems (ADAS), process for managing data in driverless applications, and the verification and validation process for safety critical ADAS/AV systems to achieve higher levels of autonomy in commercial-vehicle fleets.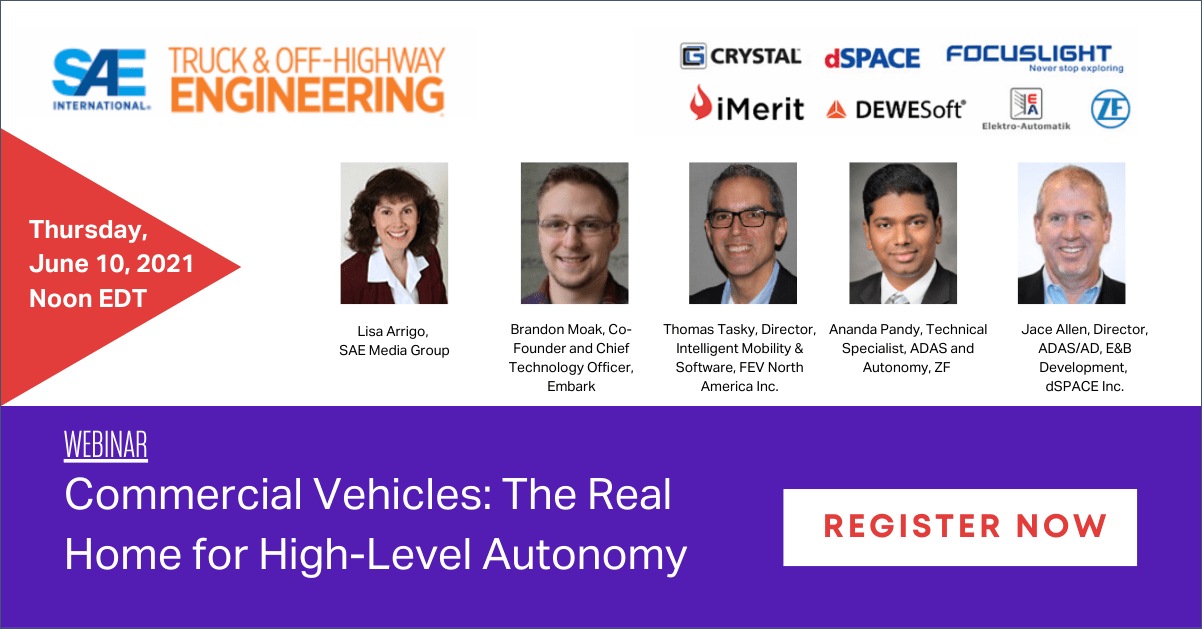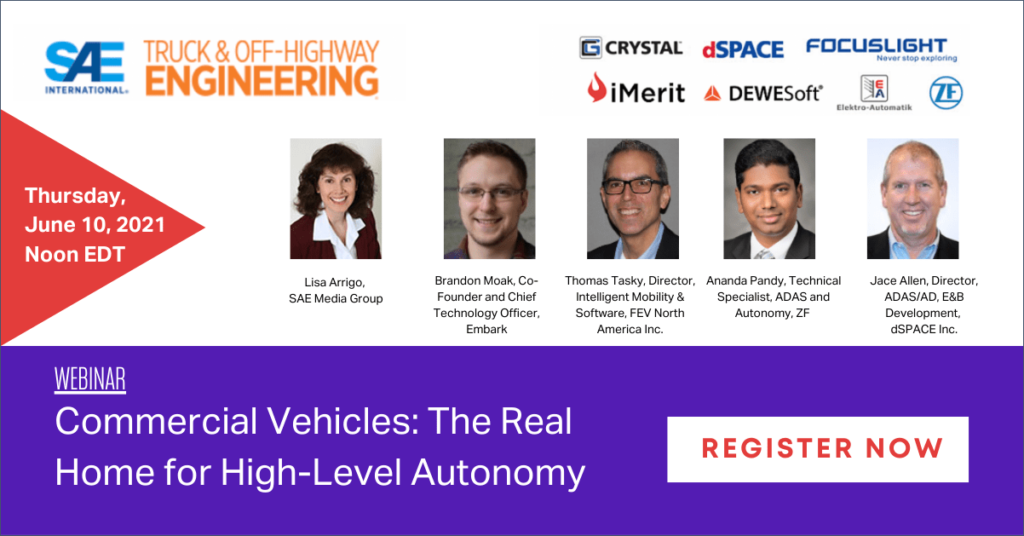 Key Takeaways
Advanced Driver Assistance Systems (ADAS) such as adaptive cruise control, collision mitigation, lane departure, lane keeping, lane change, and blind spot sensors have evolved over a decade establishing a strong foundation for the development of higher levels of autonomy.
Smart diagnostic features can help speed up autonomous vehicle development and support the reliability metrics required to gain confidence for the initial launch of a driverless vehicle. Facilitating and supporting roadside inspections and over-the-air support for vehicle health status should be considered during the early development.
Big data alone does not bring any benefit. Data science is the key enabler to leverage the potential of data. The more specific the data, and clearer the objectives, the larger the lever for data science.
Field data analytics are extremely valuable for the development and production of optimized components, to detect consumer behavior, identify design weaknesses, status analysis, and predictive maintenance.
A combination of different testing methodologies is key to achieve the required software quality and the robustness of necessary autonomous vehicle applications.
Access the full webinar here: Commercial Vehicles: The Real Home for High-Level Autonomy
If you wish to learn about creating training data sets for AV development, please contact us to talk to an expert.