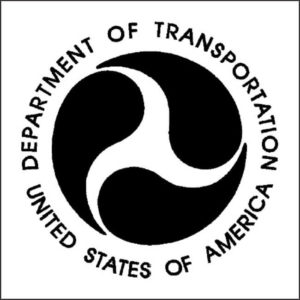 Chief Data Officer: Dan Morgan
Mobilizing AI for Safer, More Efficient Surface Transportation
The Exploratory Advanced Research (EAR) Program of the U.S. Department of Transportation's (DOT) Federal Highway Administration (FHWA) is exploring the development of artificial intelligence (AI) and machine learning (ML) technology within the surface transportation sector.
By working with universities, industry, and government, conducting cutting-edge research in these fields, FHWA ultimately seeks to make surface transportation safer and more efficient. The U.S. Department of Transportation (DOT) has a keen interest in developing technologies that promote traffic safety and improve efficiency.
In transportation, artificial intelligence encompasses a wide area of technology, from Advanced Driver Assistance Systems to predictive traffic modeling and control systems.
For instance, machine learning can consist of ingesting great amounts of traffic data; analyzing those data with other data, such as weather conditions, traffic volume, and vehicular speeds; and then developing observations that might help traffic engineers make certain intersections safer.
Machine learning can improve traffic flows at individual signalized intersections, along specific routes, as part of integrated corridor management, or it can support human decision making processes in a Traffic Management Center for various tasks, including, for example, incident detection and management, traffic demand prediction, and detouring corridor signal control.
Artificial intelligence can also facilitate traffic safety through monitoring real-time traffic and weather conditions, and by sending those data to traffic signals and to platoons of partially or fully automated vehicles.
It can discern and anticipate how drivers might react under certain traffic situations through reviewing naturalistic driving study video data or by processing data and providing information to travelers with disabilities to provide assistance in trip planning and increased situational awareness while traveling.