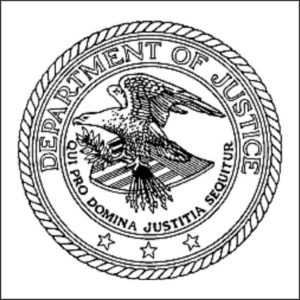 Chief Data Officer: Melinda Rogers
AI Crime Prevention for Community Supervisor
Research supported by the National Institute of Justice (NIJ, the research and development agency in the U.S. Department of Justice), is helping to lead the way in applying artificial intelligence to address criminal justice needs, such as identifying individuals and their actions in videos relating to criminal activity or public safety, DNA analysis, gunshot detection, and crime forecasting.
NIJ is seeking to expand the use of AI beyond structured risk assessments. The applications NIJ plans could use machine-learning algorithms to provide real-time guidance to community supervision officers and to intervene with offenders in periods of crisis.
The precision of machine learning, coupled with the latest mobile communications and wearable technology, can give community supervision officers the ability to identify those most at risk and tailor timely interventions, thus preventing recidivism in real time.
In fiscal year 2019, NIJ requested proposals from researchers to develop AI tools to assist community supervision officers and prevent recidivism. The funded projects will commence in early 2020 and will likely result in deployable technology in 2023.
Emerging state-of-the-art AI algorithms and their applied technology will be able to sift through massive amounts of information to allow community supervision officers to home in on those offenders most likely to recidivate within each respective risk category.
The availability of data, along with the analytical tools to make sense of the information, has advanced to a level where it may be possible for community supervision officers and clinicians to assist struggling offenders in their time of greatest need. It is ironic that something as impersonal as "big data" can actually help connect those in need with the people best suited to helping them.