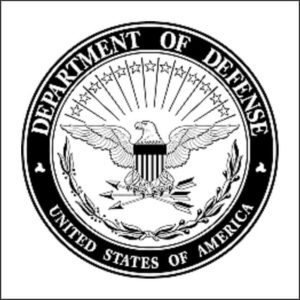 Chief Data Officer: David Spirk
G.I. Robo Joe
Is Hollywood's notion of a fantasy world super-human fighting machine — a la Iron Man — too fantastical for the real world?
The U.S. Department of Defense (DoD) has tried going that route. Its Tactical Assault Light Operator Suit — a robotic exoskeleton with full-body armor — was a real thing just a few years ago. It included a complex helmet equipped with situational awareness and communications functions.
That ambitious futuristic experiment consumed five years of R&D by the Special Operations Command (SOCOM) before it was abandoned.
Now, DoD is taking an even headier approach to outfitting American troops to do battle. They are providing them with maximum protection and competitive advantage in the form of cognitive empowerment.
Prior to becoming CDO for Department of Defense, David Spirk played a key role (as SOCOM's first CDO) in the development of the Hyper Enabled Operator system, which gives operators increased access to data using machine learning and artificial intelligence.
"It's about feeding data to the operator to help them make better decisions," explains news source C4ISRNET. It quotes SOCOM executive James Smith describing the technology as architecture with the ability to analyze, synthesize, and communicate, to enable the operator to make better decisions.
Hyper Enabled Operator, Smith explained, is specifically designed to support the "small unit individual operator by improving their cognitive overmatch at the edge," referring to remote environments.
Col. Ryan Barnes, who leads the project, said, "We're looking to put the internet of things and data analytics on an operator at the edge so he can make more informed decisions faster. And we are looking to do that in the classic partner nations for internal defense, unconventional warfare scenarios."
One of the challenges, according to James Smith, is that "we need language translation that works with dialects and accents, that can understand the guy from Jersey, for instance."
Defense is looking to work with high-tech partners who offer off-the-shelf solutions for problems like that.
At SOCOM, Spirk helped create a new Data Engineering Lab focused on harnessing data for AI and machine learning.
"Effective data management is the central component of the department's Digital Modernization Strategy," says Dana Deasy, the Pentagon's chief information officer.
Advancing AI and machine learning capabilities are a major focus of the DoD CIO's office, which also houses the Joint Artificial Intelligence Center, an office focused on accelerating AI adoption across the Pentagon.