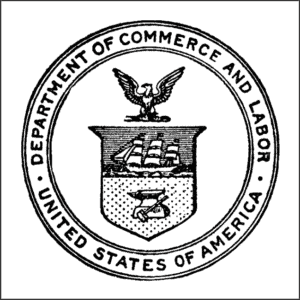 Chief Information Officer: André Mendes
AI Will Aid American Innovators: Patent Office
"The Commerce Department collects, stores, and analyzes a wealth of information, including data on the Nation's economy, population, and environment, "said Secretary of Commerce Wilbur Ross at a 2017 public forum he keynoted.
"As America's data agency," he added, "the Department of Commerce is using its data to spur innovation inside and outside the Federal Government and promote greater prosperity across the country."
Commerce is one of the federal government's most diverse agencies, with more than a dozen bureaus under its umbrella.
One of its juggernauts in advancing the use of artificial intelligence, specifically machine learning, is the U.S. Patent and Trade Office (USPTO).
At last count, USPTO had contracted with more than 12 vendors of AI, under its blanket purchase agreement labeled Intelligent Automation and Innovation Support Services.
The objective, USPTO chief information officer told Nextgov.com, is to "help make the agency's systems 'better, cheaper and faster.'"
When General Dynamics Information Technology (GDIT) signed on with USPTO in spring 2020 under a $50 million agreement, a GDIT senior executive told Nextgov his company's "robotic process automation expertise [will] help USPTO develop solutions that accelerate the patent and trademark process to benefit Amerian innovators." GDIT said it will collaborate with USPTO to "pilot, test and implement new solutions across AI, ML and natural language processing," reported Nextgov.
GDIT said its solutions will "accelerate citizen applications and requests, predict fraudulent transactions, identify opportunities to cut cost, and reduce patent and trademark application backlogs."