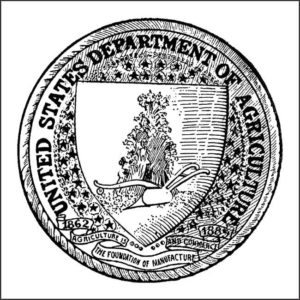 Chief Data Officer: Ted Kaouk 
Data Dashboard
"Understanding the value of the data and where to find it is central to USDA's effort," the agency's Chief Data Officer Ted Kaouk told G2Xchange.
To better serve not only its own internal needs, but also the array of other agencies it interacts with, not to mention the various missions it is charged with fulfilling, USDA has created a series of dashboards loaded with data analytics.
The user-friendly interfaces afford each of the mission areas 360-degree visibility into relevant metrics. Plus, there are scorecards constantly updated in real time. It results in programs that are better administered and customer service that is more responsive and accurate in providing the right answers as quickly as possible.
USDA is one of the designated Centers of Excellence in the U.S. government.
As a result of a rigorous assessment process, Kaouk told Government Matters, each mission area at USDA now has an assistant chief data officer, giving it more specialize leadership depth in that area than most other agencies.
Food for Thought
Purchase-to-Plate Crosswalk (PPC) links more than 350,000 food products in a comercial company database to several thousand foods in a series of USDA nutrition databases. By linking existing data resources, USDA was able to enrich and expand the analysis capabilities of both datasets. Since there were no common identifiers between the two data structures, the team used probabilistic and semantic methods to reduce the manual effort required to link the data.
To better understand how buyers' food choices compare to the recommendations in the Dietary Guidelines for Americans, the proprietary data needed to be linked to USDA nutrition databases. The USDA databases quantify amounts of nutrients (beyond the Nutrition Facts label) and the number of servings of major food groups contained in about 15,000 food items.
By linking datasets for this project, USDA provided a new way to examine American food purchases and how they measure up, offering additional insights and evidence for assessing food and nutrition choices.
To improve its understanding and deployment of AI and machine learning and data visualization, USDA created an enterprise governance layer. It helps expedite effective usage of the dashboards in each mission area, coordinates agency intelligence so it is more accessible, and forms communities dedicated to advanced analytics.
To inject a playful spirit into its employee training regimen, USDA even conducted a contest in data visualization to promote that preferred practice as a time saver over manually compiling paper reports.
In general, USDA has served as a role model for federal agencies across the board in how it constantly seeks to become more efficient, to democratize its data so that all mission leaders learn from each other and raise the bar department-wide for establishing best practices that benefit all stakeholders, including its citizen constituents.
Conclusion: Retail food sales in the U.S. do not align with Federal dietary guidelines.