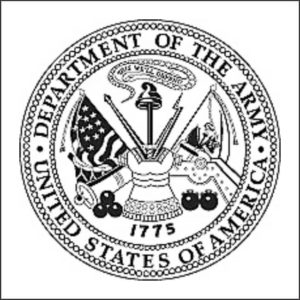 Chief Data Officer: Greg Garcia
Cyber Data Saves $1 Billion
The Army has allocated a portion of its data budget to the cloud, chief information officer and chief data officer Greg Garcia said in early 2020. "What we found out," he told Federal News Network, "is you don't necessarily have to move applications to get the value out of the data.
"You can move the datasets into a big data platform or data lake and extract some data. What I have been able to do as CDO is throw this new element into my new role as deputy CIO and say, 'Maybe some of this cloud money doesn't go to applications, but maybe I extract value out of moving data first, versus always thinking about moving applications first?' For me, that was great synergy. For other organizations, it depends on maturity and it depends on your mission goals."
The lion's share of information used by the Army comes from its procurement and cyber activities. The advantages of its data centralization push are fully measurable. Through more efficient analysis of its $12 billion procurement budget, the Army in 2019 was able to save in excess of $1 billion.
Greater granular visibility is another advantage realized through the Army's data realignment. A data platform called Gable Nimbus consolidates all cyber data in one place.
Another example is the Army Leadership Dashboard. It encompasses more than 100 data sets that can be easily cross-referenced to connect the dots, resulting in better quality decisions. It can mean the difference between a military readiness level of C2 (a unit can carry out most of its mission) and C1 (a unit can carry out all of its mission).
Artificial Intelligence and Machine Learning also are part of big data platforms. That adds significant capabilities for the data to provide predictive responses.
"It's really about data [with] insights that you … cannot answer … with what you have in your application," said Army CDO Greg Garcia to Federal News Network. "That has driven the desire of senior leaders to recognize that. This is coming from top down. It's the senior leaders saying, 'We need to worry about data. Data is the new strategic asset that we must get in front of.'"