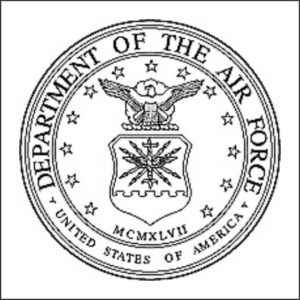 Chief Data Officer: Eileen M. Vidrine
Unified Data Library
The Air Force has put in place a new data repository that it said changes how its space and ground systems share information, according to Col. Dennis Bythewood, space development program executive officer at the Air Force Space and Missile Systems Center.
Air Force Space Command (AFSPC) introduced the enterprise data strategy in mid-2019, a year after hiring its first chief data officer, according to Air Force Magazine.
AFSPC built a "unified data library" (UDL) in the cloud to reduce manual planning and analysis. The goal is to generate courses of action so quickly, the results are received in close to real-time.
Combining advanced security with flexibility, the UDL permits the data entry programmer to identify who has access. It is a notable improvement over pre-UDL repositories that limit access with a finite set of permissions that are not easily altered or customized.
Anticipating what the magazine calls "a coming explosion of military and commercial [satellite] systems that will collect more data," the Air Force is constantly preparing to do battle with a fast-growing onslaught of information that it is committed to conquer and harness for the general benefit and well-being of the country.
Under the digital Air Force effort, created to optimize people, process and technology to improve performance, the office of the chief data officer oversees a unit at Andrews Air Force Base populated by data scientists, data architects and others. Their charge is to develop and study use cases that can be used to better meet enterprise goals.