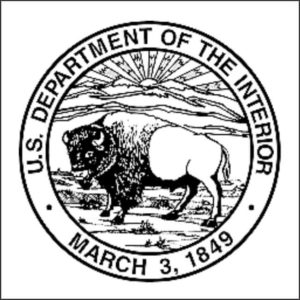 Chief Data Officer (and Geospatial Information Officer): Thomas (Tod) Dabolt​
Using Data to Spark Innovation and Growth
The Geospatial Data Act of 2018 (GDA) — under the auspices of Interior's Federal Geographic Data Committee — codifies the committees, processes, and tools used to develop, drive, and manage the National Spatial Data Infrastructure (NSDI), and recognizes responsibilities beyond the Federal government for its development.
The GDA reflects growing recognition of the essential role of geospatial data and technology in understanding and managing our world, and highlights the need to support their continuing development as critical investments for the Nation.

What are the benefits, expected results, or outcomes of the GDA?
The GDA recognizes the critical role of non-Federal partners, including the private sector and state, local, and tribal governments in contributing to the national economy, advancing the NSDI, and supporting the missions of Federal agencies.
In doing so, the GDA promotes greater access and use of government information and data, which, in turn, is expected to spark innovative products and services, spur economic growth, advance scientific research, and improve public health, environmental protection, and other services.
The GDA optimizes resources, improves business processes and communication, and promotes best practices.
What is its relationship to other data initiatives?
The GDA is closely linked to other current data initiatives, including the Federal Data Strategy (FDS) and the Foundations for Evidence-Based Policy Making (Evidence Act).
Together, these new data initiatives will…
• Promote and improve access to data for public health, economic growth, environment and other purposes
• Promote use of quality scientific and other data to improve policymaking
• Spark public-private partnerships, new innovative start-ups and services
• Enhance data usability and value by increasing interoperability between spatial and non-spatial data
Resources, updates, and information about the GDA will be posted at www.fgdc.gov/gda