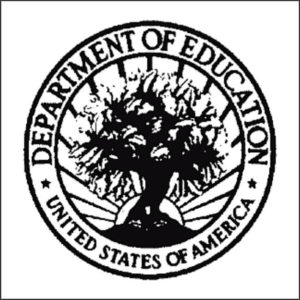 Chief Data Officer: Gregory Fortelny
More Knowledgeable Decisions
Improvements in data quality and accessibility, and better coordination across offices, are the primary commitments being voiced by the Department of Education as it applies its resources to fulfilling the data governance portion of the 2018 Foundations for Evidence-Based Policymaking Act.
The beneficiaries of the Department's efforts will be students, their families and the government itself.
Its methodology revolves around forming teams with expertise in data coordination, integration and accessibility. That will lead to more knowledgeable decisions.
A residual benefit of Education's data strategy is that it will upgrade a range of services within the Department of Education. They include grantmaking, assistance programs, research, and student data collection.
The agency's entire handling of data and its architecture has been undergoing rigorous review to identify areas that need to be refined. Education units weighed in on their use of data, and described their workflow to evaluate strengths, weaknesses, and opportunities.
The desired outcome is for those offices to become more efficient and effective in their data management, with assessments along the way to measure progress.
What the assessments reveal were scheduled to be announced at the end of fiscal 2020.