In an industry that is growing rapidly, so fast that it is surprising one of Google's co-founders, we need to find ways to stay on top of changes and innovations. One of the best ways is to attend conferences. Bringing together the brightest and most experienced minds, conferences offer a great platform to gather information on the most current progress of AI technologies and products.
At iMerit, our team tries to attend as many conferences as possible to stay up to date and meet others in the industry. They foster collective learning, discussion, and connection. Here is a list of the top five conferences on Artificial Intelligence that we are looking forward to in 2018.
Applied Artificial Intelligence Conference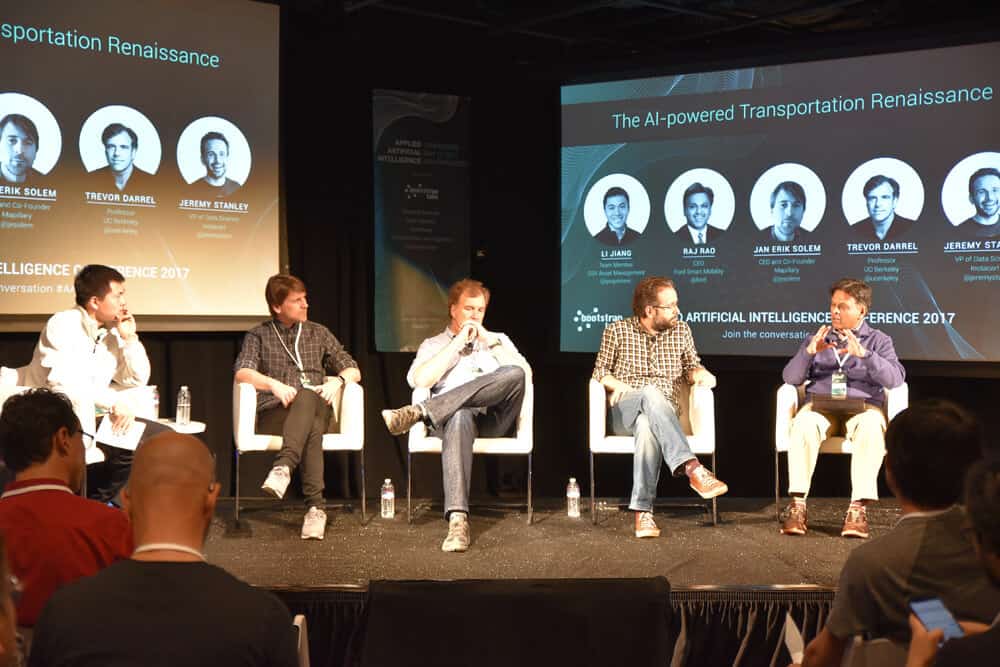 This is a must-attend event for anyone interested in the current progress of AI technologies and products. Put on by Bootstrap Labs, this one day show is an immersive day of learning, discussion, and connection. The 2018 event will focus on the latest and future impact of AI applications and commercialization across a breadth of sectors, including Transportation, Logistics, Healthcare, Energy, Finance, Future of Work, and Cybersecurity.
Those attending include world-class perspectives from research, entrepreneurship, and business transformation, aiming to capture the deepest insights available in the AI landscape today.
Train AI
San Francisco: May 9th – 10th, 2018

Photograph © Mitch Tobias (415) 302-5973 Crowdflower Train AI event at the The Village in San Francisco. May 17, 2017
Learn how AI is being applied to real business problems. Join AI trailblazers, machine learning experts, forward-thinking executives, and product and engineering innovators. Put on by Crowdflower, Train AI features keynotes from industry leaders, real-world case studies on practical machine learning applications, an exclusive Executive Briefing Center, and an AI solutions showcase with market-leading technologies and solutions.
The Rise of AI
This one-day event is all about learning how to apply AI at your company and to understand Artificial Intelligence's impact on society. A great networking opportunity, the event will feature speakers like Chris Boos, CEO Arago AG, Kevin Warwick is Deputy Vice-Chancellor (Research) at Coventry University, Peter J. Bentley, Honorary Professor, University College London (UCL) and many more of such thought leaders. The event is less technical focused than other AI events and is geared toward decision-makers, opinion leaders, and game-changers.
O'Reilly Artificial Intelligence Conference
New York: April 30 – May 2, 2018
This conference is all about applying AI to real-world problems. Learn all about emerging AI techniques and technologies through case studies and the latest research. This is where cutting-edge science meets new business implementation. Learn how to implement AI in your projects, share emerging best practices in intelligence engineering and applications, uncover AI's limitations and untapped opportunities and anticipate how AI will change the business landscape. See the full agenda here.
The AI Summit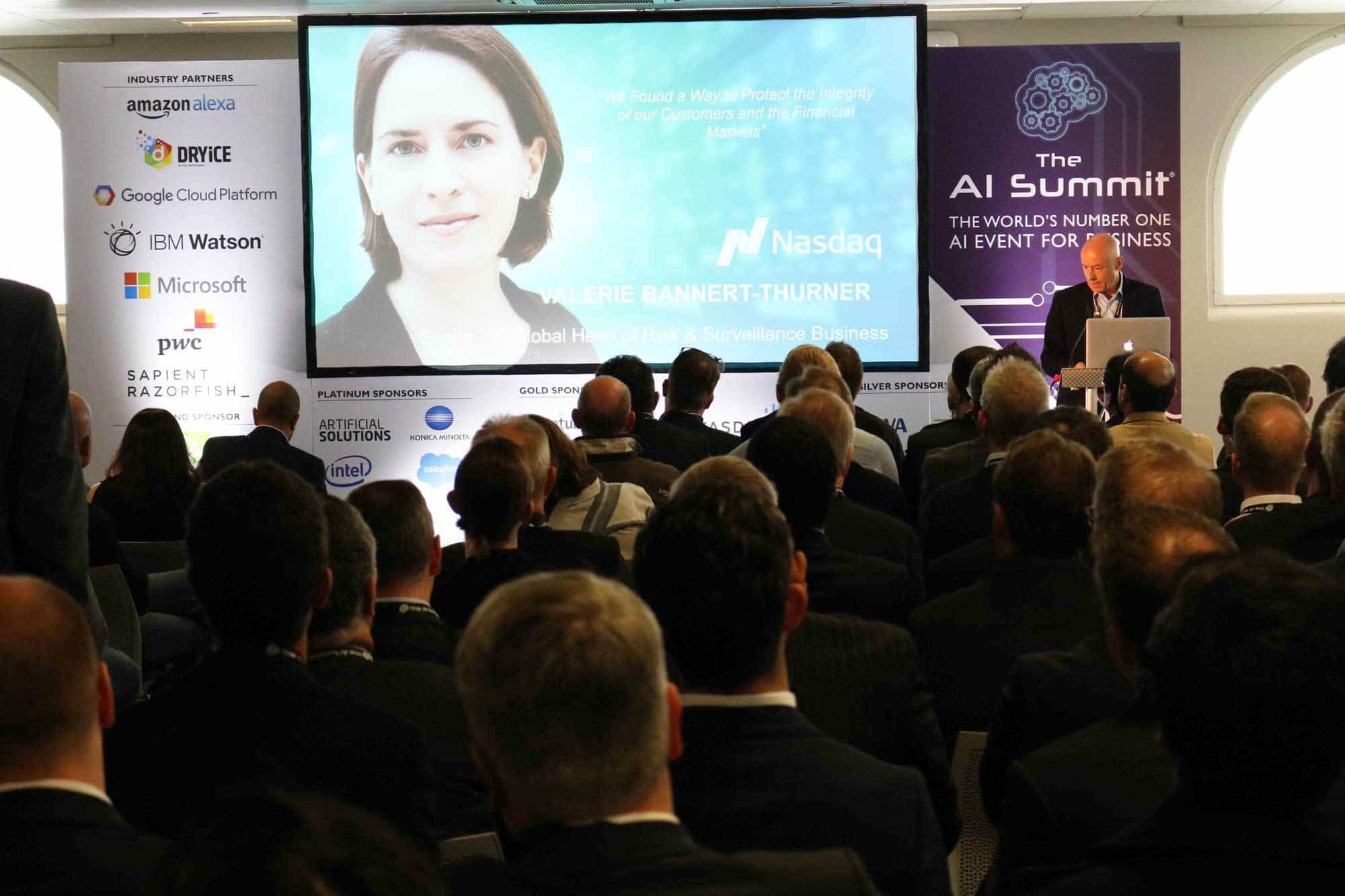 The AI summit is the world's first and largest conference and exhibition to look at the practical implications of AI for enterprise organizations. As the world's foremost event in this space, The AI Summit uniquely brings together all of the leading AI innovators: from the giants of Microsoft, Google, IBM Watson, Amazon Web Services, and Facebook. The AI Summit aims to help the business leader, data scientist, engineer successful implementing their AI projects.
Do you have a favorite AI conference? We would love to hear about it! Let us know in the comments below.