Looking for some AI/ML datasets? You've come to the right place. In an effort to facilitate your search for ground truth data and open ML datasets for your machine learning project, we've hand-picked a number of dataset search engines, aggregators, and repositories, categorized as follows:
Looking to build your own proprietary ML training data? Get a free quote for an end-to-end data solution to your specific requirements.
Talk with an expert
Dataset aggregators and search engines: One stop-shops for finding applicable datasets
Industry and application-specific datasets: Curated list of datasets for specific use cases
Government bodies: Datasets provided by nationwide authorities
International organizations: Datasets whose metrics span across nations and geographies
Education: Leading educational institutions that provide ML training resources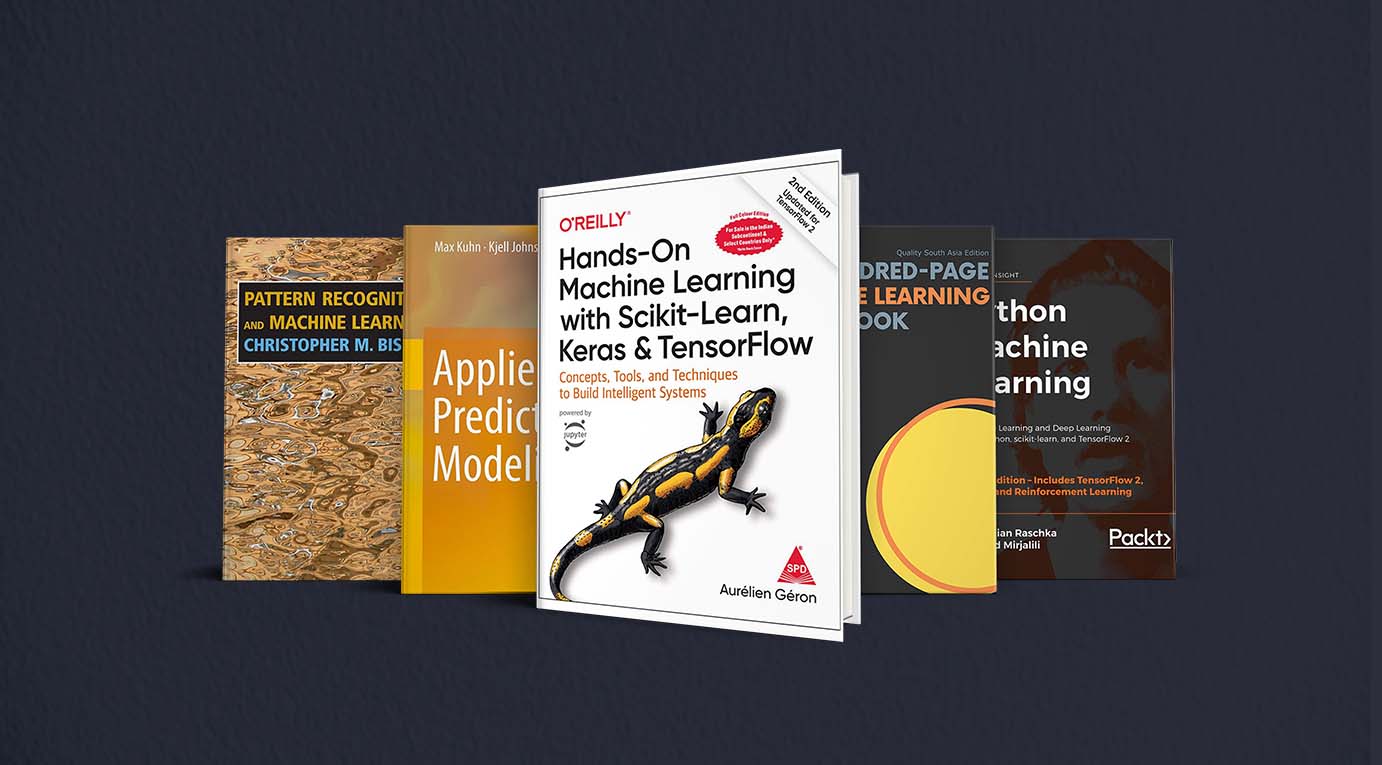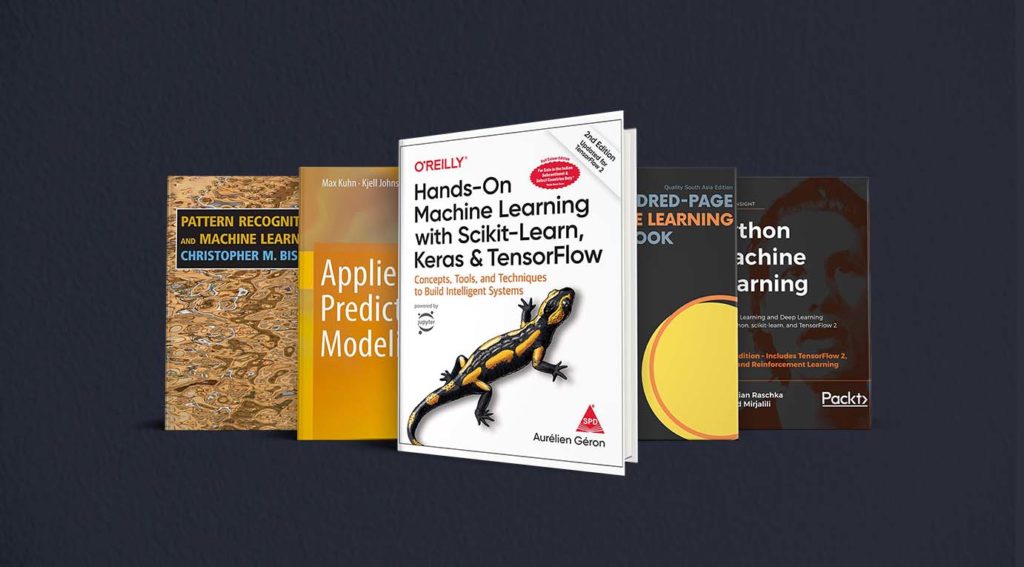 ML dataset aggregators and search engines
These search platforms collect thousands of datasets from leading institutions using simple queries. When doing research around the available datasets for your projects, these should be your go-to platforms, which will most likely have the highest chance of pointing you to the right dataset for your needs.
Kaggle: An all-in-one platform for machine learning enthusiasts, Kaggle boasts an impressive portfolio of community-driven datasets which can be filtered by application, tags, and popularity. Besides the extensive datasets, Kaggle also has a wide variety of competitions, courses, sample code, and forums.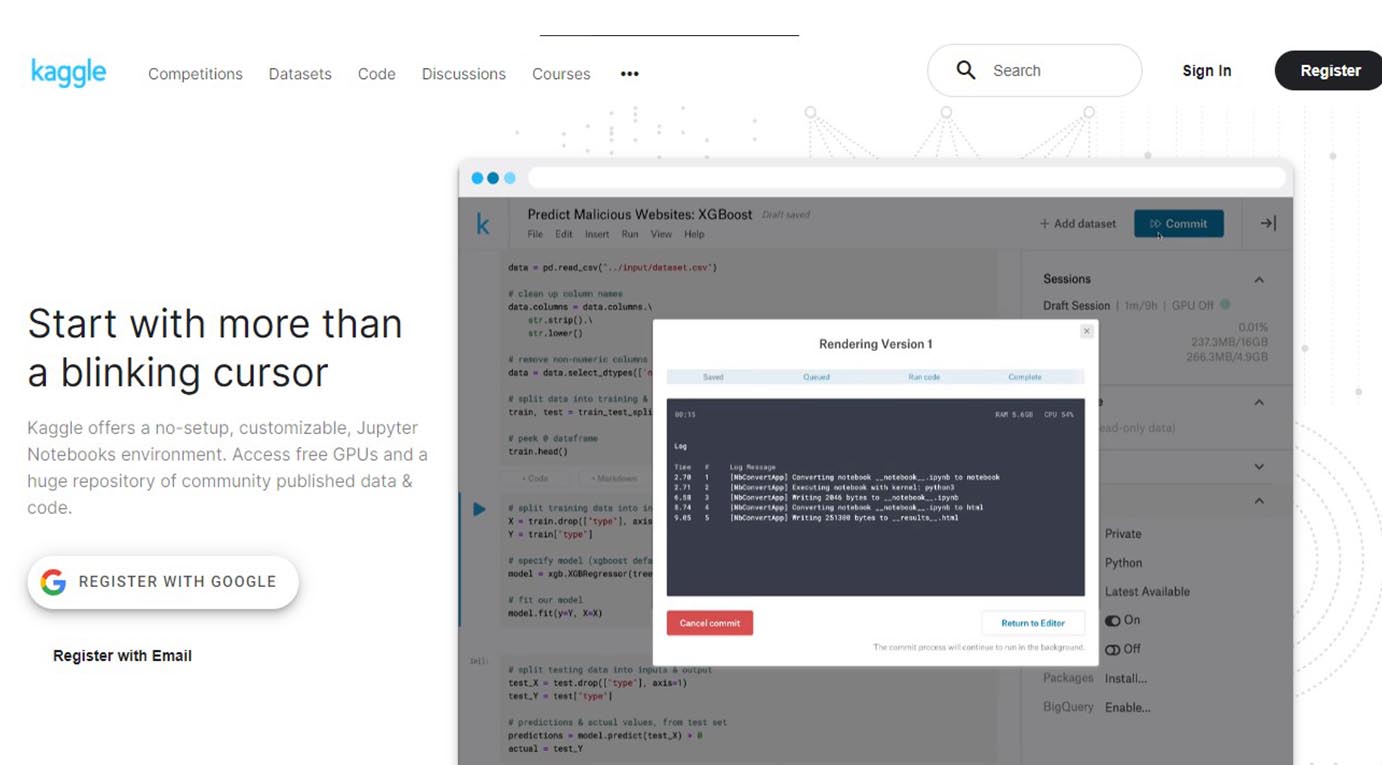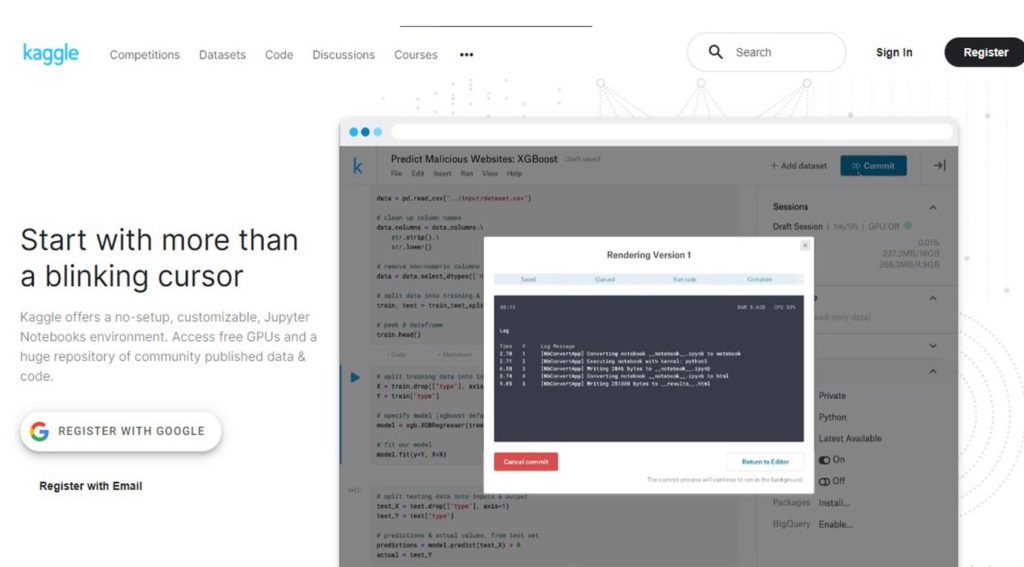 Google Dataset Search: Unsurprisingly provided by Google, Dataset Search pulls together datasets published by reputable organizations such as the World Health Organization, Statista, and Harvard. These Datasets are stored in the Google Cloud Platform and can be examined with the BigQuery tool. To work with these datasets, users must have a Google Cloud Platform account.
Registry of Open Data on AWS: AWS enables users to analyze data shared on AWS and build services on top of it using a wide range of AWS compute and data analytics products including Amazon EC2, Amazon Athena, AWS Lambda, and Amazon EMR. Registered users can access and download data for free, but the compute and analytics tools are charged at AWS' standard rate
Data World: A cloud-hosted data catalog with entries contributed by thousands of users and organizations across the world. A data catalog is a metadata management tool that is used to inventory and organize the data within their systems.
DataCite: Powered by the merger between re3data and Databib, DataCite serves the research community with a single, sustainable registry of research data repositories. It is an international not-for-profit organization which aims to improve data citation in order to establish easier access to research data on the Internet, and increase acceptance of research data as legitimate.
Industry and application-specific ML datasets
iMerit has curated a list of leading free dataset repositories for industry-specific datasets. Each of the sources shared below contain a list of repositories for you to explore potential datasets.
Government bodies ML datasets
While most countries provide an open dataset that covers details around the economy, environment, infrastructure and health, we have compiled a list of English-first governmental datasets.
Australian Government Dataset: Data is provided by local councils, as well as larger entities such as Geoscience Australia, Bureau of Mineral Resources, CSIRO Oceans & Atmosphere.
New Zealand's Government Dataset: Over 31,000 datasets available from organizations such as Land Information, Ministry of Environment, Ministry for Primary Industries and more.
Singapore Government Dataset: Datasets on the city-state's areas such as Economy, Education, Environment, Finance, Health, Infrastructure, Society, Technology, Transport.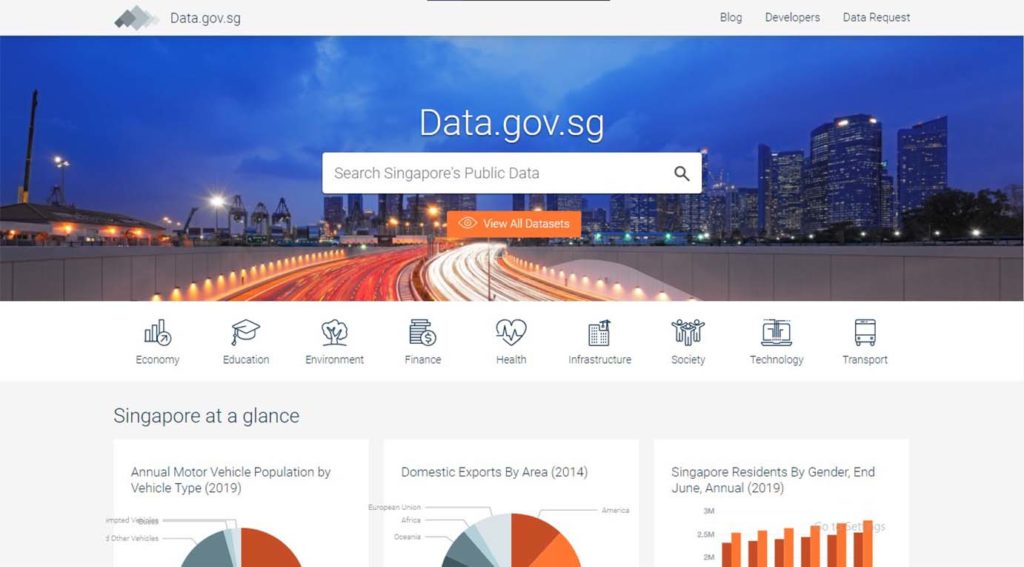 US Gov Data: With an impressive 320,000 datasets, the US Gov Data website allows you to find datasets by categorizing across federal government, city government, state government, universities and country governments.
Canada Government Dataset: The Canadian dataset portal contains information on areas such as Agriculture, Economics and Industry, Education and Training, Government and Politics, Information and Communications, and more.
EU Open Data Portal: A catalogue of datasets from all European countries, including members of the EU, EU institutions, as well as non-members such as the UK and Switzerland.
International organizations ML datasets
Compared to the government-provided datasets, these International organizations publish data spanning across multiple countries depending on the organization's mission.
UNICEF: The United Nations Children's Fund provides datasets on topics such as Climate change, Gender equality, Malnutrition, Sustainable Development Goals.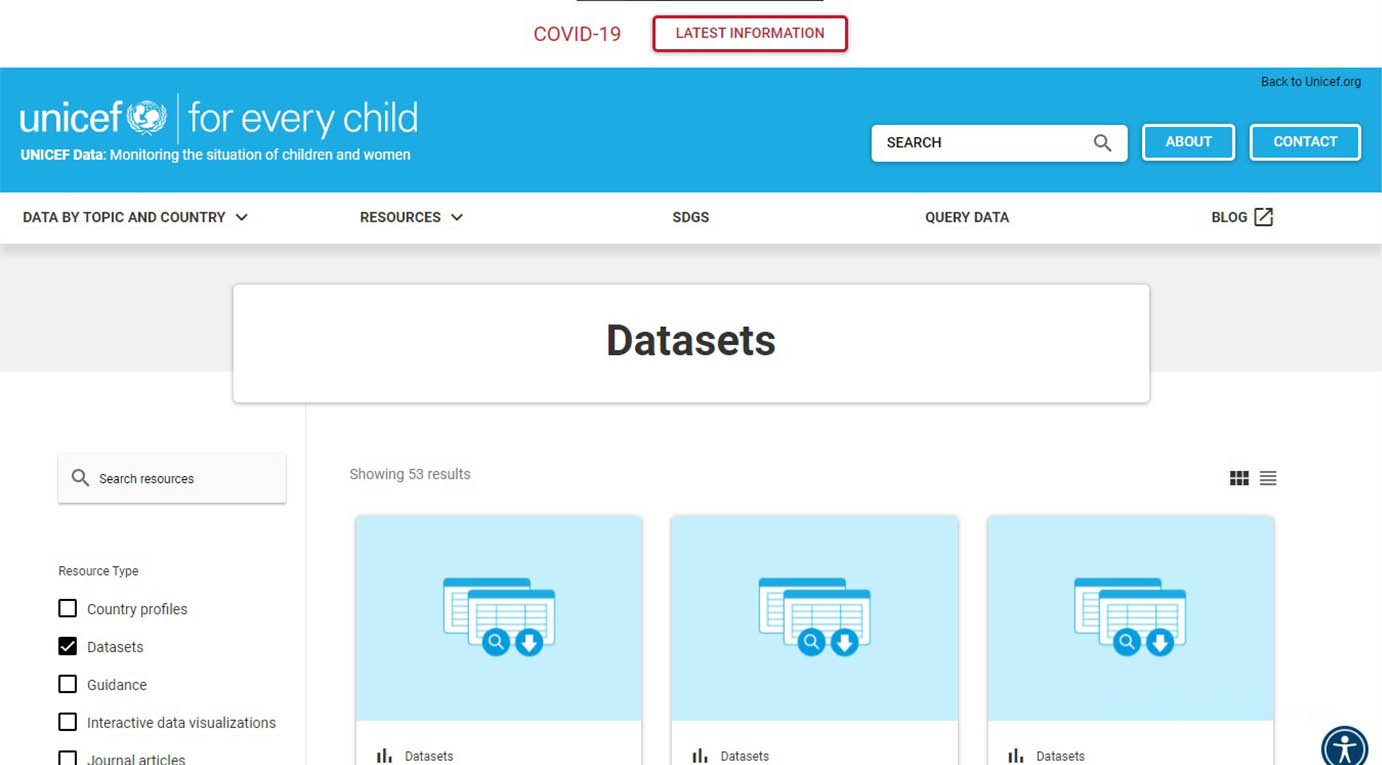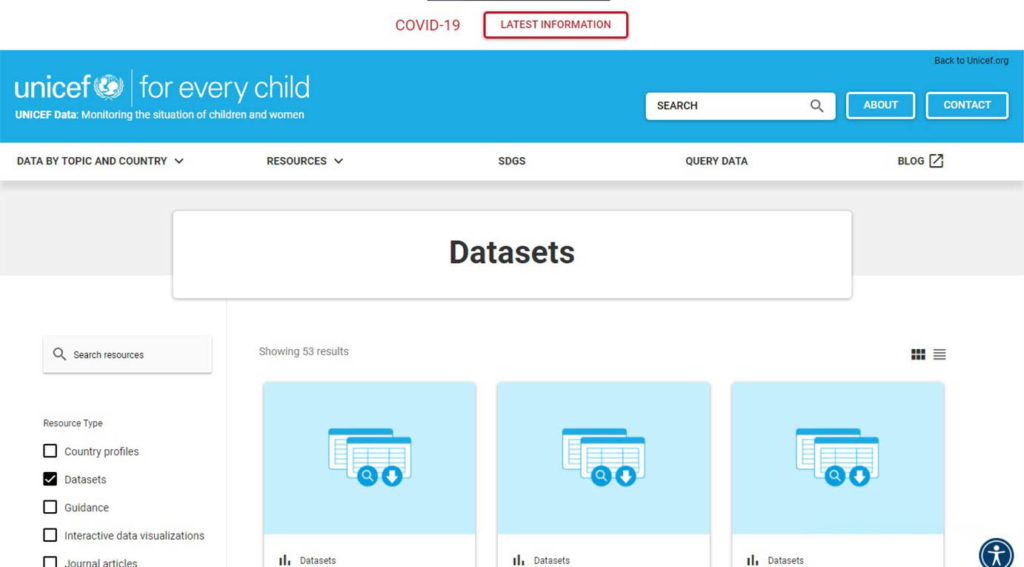 Education ML datasets
These universities have been prominent figures in the development of machine learning. They provide research-oriented databases available for anyone to use.
UCI Machine Learning Repository: The University of California Irvine offers 507 datasets that cover bank marketing, car evaluation, lung cancer diagnosis, and many other different subjects.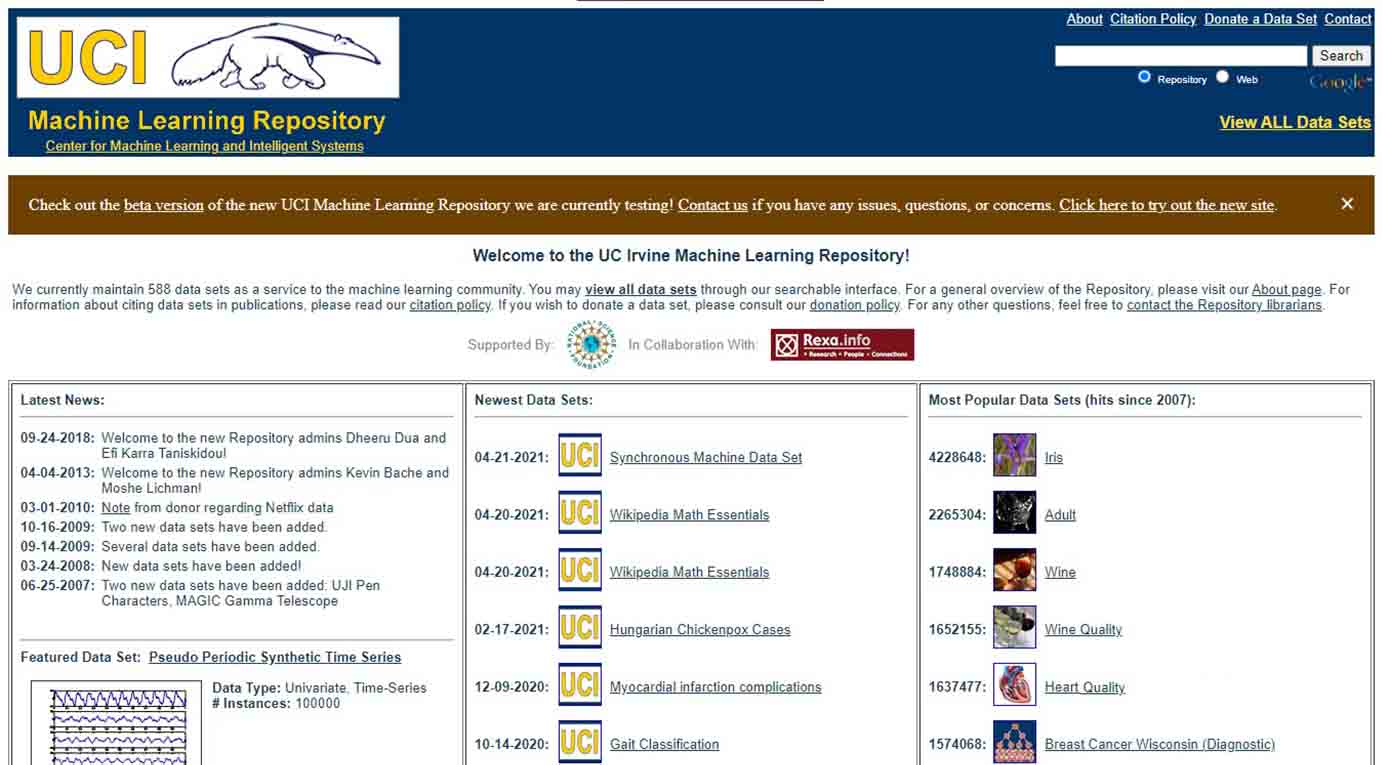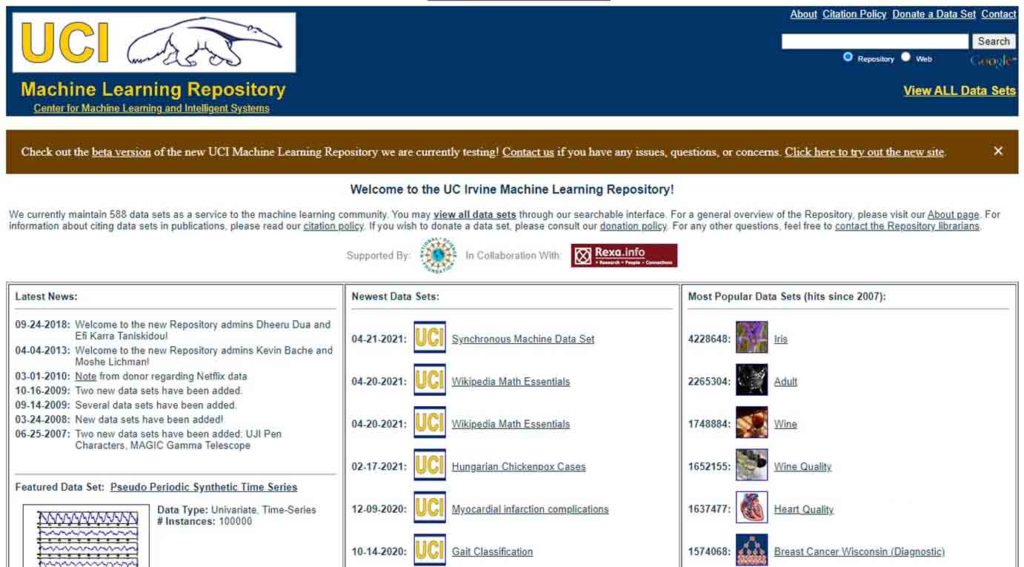 CMU Libraries: Carnegie Mellon University has its own collection of public datasets that you can use for your own research. There you will find insightful databases about American culture, music, and history that other aggregators don't provide.
Labeling datasets quickly and cost-efficiently
Even though endless amounts of data are available for free from the above resources, a supervised learning algorithm cannot make sense of it without adequate labeling. To help you address the challenge of accurately labeling your datasets, iMerit provides a wide range of labeling services such as computer vision and NLP, and leverages a highly-specialized workforce with industry-specific knowledge. If data has you down, then let iMerit solve your data challenges today.