It is with great sorrow that we announce the passing of Partho Chatterjee, iMerit board member, and long-time advisor. He has been a part of the iMerit family since the very beginning of our journey.
As an early member of the board, he helped mould the company to what it is today. Partho provided keen financial insights and deep management experience. He was instrumental in guiding iMerit during the first two rounds of funding and remained a go-to person for advice for our leadership team.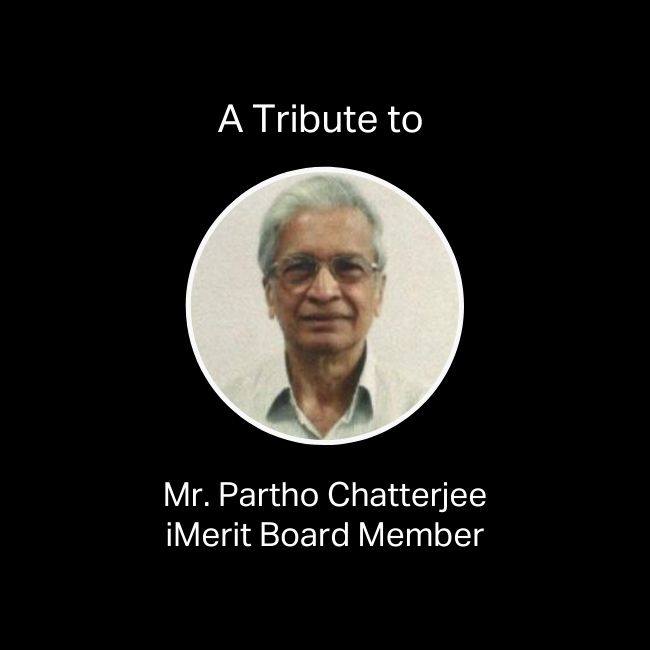 Partho had a distinguished career, including the role of Chief Financial Officer (CFO) at ITC Limited. He was actively involved with the management movement in Kolkata and was a past President of Calcutta Management Association (CMA).
He will be greatly missed by the iMerit family and our thoughts go out to his family and friends.